Several months ago, I was gifted an Instant-Pot Pressure Cooker.   I would never have been brave enough to buy one myself.   Anything that boasts about it's ten safety mechanisms on the box makes me extremely nervous.
Of course, I realize the marketing team felt it necessary to reassure those who remember their mothers or grandmothers pressure cookers blowing up on top of the stove and coating the ceiling with the meal du jour.  
And then there was the Boston Marathon tragedy, all those lives lost and  missing limbs.    I remember a co-worker telling me several years ago that her husband had bought a pressure cooker from Amazon and staring at her quite puzzled as to why someone would want such a thing, in fact I even reminded her that the government was monitoring online purchases of such possible terrorist devices.    I was blissfully unaware of the cult of the Instant-Pot, which can cook food two to six times faster,  but her newly-retired-now-in-charge-of-supper husband was not, and anything that could promise to whip up a meal in thirty minutes might also conserve precious couch sitting time.  If you check out Amazon, the reviews tend to be favorable, lots of "life-changing" comments, a few mentions that it stopped working after a few months, some complaints about older models, and recently there was a company recall on the Gem 8 in 1 model which overheated and caused a meltdown.   I am probably already making watchers of the American TV show This is Us very nervous, (the main character dies after a crock-pot catches fire and burns the house down but this was in the seventies when crock-pots were new).
The Gifter was a millennial, and aware of my technological ineptitude, but also aware that I, the Giftee, would persist, with gritted teeth, until I figured it out.   Like many of my generation, I lack the technology gene, the devil-may-care, let's-try-this-and-see-what-happens attitude of younger people, who don't remember when "it should work" usually required four hours of trying to restore it to it's previous state.   When I bought my first computer back in 1986, a glowing orange DOS dinosaur currently awaiting museum status in the basement, it did not even come with an instruction manual and there was no internet back then to google solutions.   I still have PTSD from my first laptop in 2000 when I recall spending a whole afternoon reinstalling Windows the very first day.   Now laptops have become so efficient nothing ever seems to go wrong with them, and on the rare occasion it does, they fix and upgrade themselves.    I may hate it, but I must admit technology can be a wonderful thing.
Still, it was several weeks before I took it out of the box, but finally I read through the Instruction Manual and checked out all the menu buttons.
The Hissing Monster
 It didn't seem too bad until I read the troubleshooting guide – "Intermittent beeping after the cooker starts for awhile could indicate overheating due to starch deposits on the bottom – Stop the cooker and inspect the bottom of the pot."   Stop the cooker?   How?  There is no stop button.  Hit cancel?  Pull out the plug?   Do a Quick Release before or after?    After that, I was not brave enough to try the initial steam test.   My mother was having eye surgery soon, and I had visions of burning my hands or face and not being able to drive the several hours to the clinic.    I put it back in the box and it sat there in a corner of the dining room glaring at me while I did my best to ignore it, although once in a while I would stare at it and sigh.
Several weeks post-op, the Gifter (waves at Gifter), emailed me asking how the pressure cooking was going.   The Gifter had also previously sent me an email recall of Insta-Pots melting down, but a quick model number check reassured me mine was not one of them.   Nevertheless, I was starting to feel under pressure.
So feeling guilty for having ignored the gift for so long and with some trepidation, I did the recommended steam test first, which involved adding 3 cups of water and hitting the steam button for 2 minutes.  This is to ensure your machine is not defective, and horror, might have to be returned.   The steam shot out like a mini volcano then stopped.   It didn't seem too bad, but if you have small children or dogs be forewarned they might find the hissing part scary.  (Lock up the cat too, it might hiss back).   I know I did, and donned safety glasses just in case.  I can't quite figure out the mechanism of the steam release, as it does this when the proper pressure is reached before it starts the cook countdown, and then after when it is done, it either releases naturally or you can do a quick release, but I am sure there is a sound scientific theory behind it.
Part of my dilemma, when researching the literally thousands of recipes online, is that I have the Mini-Duo 3-quart pot, and all the recipes are for the regular 6-quart size, (there is also an 8-quart size).   The Mini is designed for 2-4 portions, and people who don't want leftovers – it's ideal for singles, college students or empty nesters.   I found it made four regular but not man-sized portions, but then I was careful not to overfill it past the 2/3 fill line, due to fear of clogging the release mechanism.    I wasted several days trying to find out if I needed to reduce the cooking time as well as cut the recipes in half, but the Instant-Pot support person told me to use the regular cooking time in the recipe, (as in the oven temperature is set the same for one piece of chicken or ten), but then she said it depended on the thickness of the meat/food.  It was all very vague.  She finally came out and said there was no official cookbook for the Mini, although there are lots of regular recipes on the Instant Pot website.     There is also an official Facebook page listed in the instruction manual, one for beginner's (and those who are scared) and one for cult members, (lots of gushing and pretty pictures).   There is also a small recipe book in the box, with things like coconut fish curry, Moroccan lamb tajine, purple yam barley porridge and turnip cake (and no I am not making this up.)   The only recipe I found appealing in the booklet was for roast beef, so I started with that.
I had bought a small sirloin tip roast but had to cut the end off to get it to fit in the pot.   I stuck the rest in the oven with some baked potatoes.   My dilemma then was whether to set the roast on top of the trivet thing, or to rest it on the bottom in the 2 cups of chicken broth.   I posted the question on the Facebook support page and when I checked back later, two women were having a fight – one said resting it on the trivet would result in steamed meat and the only way to get any flavor was to let it soak, the other said it would be soggy and boiled if I set it in the liquid.   Having spent the better part of the afternoon researching recipes online I was exhausted so I posted that I was going to take a nap and left them duking it out.   I seared the meat on saute, plopped it on the trivet/steam rack (as it was also recommended by the tech support people and majority rules), added the broth, and set the timer for 40 minutes (the Instant-Pot recipe booklet said 50-60 min for roast, but I cut it back as mine wasn't as thick), and went to take a catnap.    I woke up feeling much better, and after doing a quick release, the meat was perfectly done and perfectly tasteless – it tasted boiled, to me anyway, but the recipient of the meal seemed pleased.   
Blame it on the Facebook lady, who when I reported back on my lack of success,  suggested I feed it to the dog, and since I do not own a dog the neighbor's would have to suffice.   This picture is taken through the fence, as the dog has the strange habit of peeing on my shoes in some strange form of enthusiastic greeting, and I am rather protective of my shoes, size 5 being hard to find.    I did get the owner's permission of course, (as some dogs only dine on dried dog food), but the dog was so happy, he will probably pee twice as much the next time he sees me.   I know he doesn't look happy but that breed looks perpetually sad.
Luckily, the end piece of roast I had put in the oven was tender, and the baked potatoes were nice and fluffy.   With some salt and lots of butter, a baked potato is a perfectly fine meal, (it must be my Irish Roots).    The Instant-Pot went back in the box…..and might have stayed there had the weather not turned cold again, and I turned into the Soup-Chef.   I am a soup lover, and we were still having winter here.   What is more warming than a hearty bowl of soup.   Since then I have made Loaded Potato Soup (the potatoes cooked in 8 min, but I would have nixed the cream cheese), Potato and Leek Soup (again 8 min potatoes but I cheated and used a Knorr Cream of Leek dried soup mix to flavor the broth because I didn't have any leeks, next time ½ package as it was too onioney),
Split Pea and Ham soup (using the leftover ham from Easter, too thick, too many peas), Cheesy Cauliflower Soup (the best so far, but maybe less onion), and Beef Stew (with cheaper stewing meat, but it was too watery, had to remove some broth before I thickened it, and with recommended cooking times ranging from 12 min to 45, I chose 20, and although the beef was very tender, the potatoes had turned to mush.   Next time I will cook the beef for 15 min and add the veggies for 5 min).   After the countdown is done, the keep warm function will come on, so you can add the milk, cheese or other ingredients to thicken the soup.   I also made macaroni and cheese (perfect pasta in 4 minutes), but when I vented it a thick white liquid (instead of just steam), came spewing out all over the kitchen cupboard (which since my cupboards need replacing didn't bother me too much other than I had to wipe up the mess).   Page three of the instruction booklet warns that certain foods such as macaroni, noodles, spaghetti, oatmeal, split peas, cranberries etc may foam, froth, sputter and clog the release mechanism, "these foods should not be cooked under the pressure cooker settings unless directed in Instant-Pot recipes."    I was aware not to overfill it with foods which could expand, but were they suggesting that frothing and foaming like a rabid animal is normal – proceed at your own risk if you have nice kitchen cupboards?    A puzzling, rather ambiguous statement considering the sheer volume of recipes available containing these ingredients.    
The saute feature is also useful for searing the meat first in the pot, as it saves dirtying an extra pan on the stove.  When using Saute of course you must keep the lid off.   There is also a slow cooker function on the pot which I have not used, you have to have the lid in the venting position for that, or you can buy a special glass lid.   There is also a yogurt maker function, which some people raved about.   While browsing recipes someone had made sourdough bread in his, and I wondered about baking as deserts are my thing.  I noticed there is a recipe for Crème Brulee in the small recipe book.
There are seven features on my model, (see pic below), but I see from the Website there are now 9 in 1 models which add cake baking and sterilizing functions, a Bluetooth model you can control from a smartphone or tablet, and a new Ultra Deluxe 10 model which can customize pressure and non-pressure cooking for the perfect combination, as well as 16 different functions, including make perfect eggs and probably also set the table, empty the dish washer and put out the garbage.  Can kitchen robots be far behind? A pot like that deserves a name – perhaps Louis? 
To sum up,  I see this machine as being particularly useful for busy working people who want a nutritious meal on the table fast, especially if you have prepped your ingredients before hand, plus it has the added advantage of fresh ingredients, (perhaps from your Potager), but it is definitely a learning curve and a process of experimentation.   While I don't think I'm a Pot-Head yet, and might never be, I think if we spend a little more time together we could become quite good friends.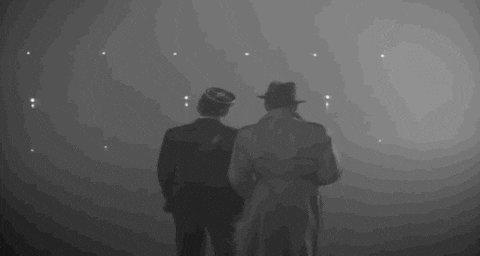 Some additional tips:
The Instruction Manual, like most instruction manuals, is simultaneously ambiguous while also making it seem more complicated than it really is.   Of course, I have not encountered anything which requires real troubleshooting yet.
To be reassuring, it is impossible to open the pot when it is in the locked position and under pressure.   It also makes a cute little chirping R2D2 sound when you lock the lid or remove it.   Do not open the pot until the float valve drops down and all the steam is released, either naturally or a quick release.    To do a quick pressure release is not difficult, but you do have to be careful of the steam, use tongs or oven mitts to move the valve to venting, and keep your face away.   Be careful also when taking the lid off the pot, in case it is steamy.   Pay attention to your recipes and follow whichever release is recommended for the food you have in it…..a natural release might result in overcooked food, and vice versa.   Some recipes combine the two, calling for a natural release of 15 min, then finishing up with a quick release.   After a couple of uses, I was not worried about the pot exploding anymore, as it is quite sturdily built, and you cannot open the pot when it is locked and in the sealing position.    I even put the safety glasses away.
The official Instant-Pot website has lots of recipes, a help line, and FAQ's.   I found the Youtube videos helpful also, more for quantities and cooking times, but make sure you look at the finished product as my beef stew recipe did not need 3 cups of water, (and that was one of the few Mini recipes I found).    You must have the required minimum of liquid in the pot to achieve pressure, but that was overkill for the Mini.   (The tech help line said a minimum of 1 cup for mini, 2 cups for the larger size).
The advantage of the smaller 3 qt Mini is that it takes a shorter time to reach pressure, (less than ten min), so this cuts way down on the meal prep time.   I made soup in 30 minutes.  Whereas the bigger pots (6 to 8 qts) can take up to 20 minutes to reach cooking pressure before they start the cooking countdown, so factor in the preheat time when deciding which size pot you want to buy, as well as the size of your family, and whether you want leftovers.
I am still skeptical about cooking plain meat, unless you like to add lots of spices, like in a curry or stew.  (I tend to be more a plain meat/potato/veg person).  As well as pasta, I am sure the pot would be wonderful and fast (4min) for rice dishes, as well as baked potatoes.   I cooked my potatoes for the potato soup in 8min, but some recipes said 5min.    As for the soups, I don't think you get the same mingling of flavors as you would if you simmered the soup on the stove for several hours, but the quickness of the cooking might outweigh the difference.   For that reason I wonder if the new Ultra Deluxe 10 in 1 model with it's customized programs might be more beneficial in terms of taste, as you would have the best of both worlds, the flavor of a slow cooker and the speed of the pressure cooker.  
I am not sure if Instant-Pot's are popular elsewhere or if this is a North-American phenomenon?   I read somewhere they were invented by a Canadian company.   They were certainly one of the most popular Christmas gifts last year, and everyone I run into has a relative who got one for Christmas and loves it and gushes about it (members of the cult), or hasn't taken it out of the box yet.   I had an interesting conversation with a lady in the grocery store aisle when buying dried split peas.  I asked if she knew the difference between the yellow and green variety, and she replied that her family wouldn't eat anything that green unless it was St. Patrick's Day, a valid point, so I bought the yellow ones.   She had been given an Instant-Pot three weeks earlier but hadn't used it yet, it was a re-gift from her sister who had been afraid to open it at all.   Fear seems to be a common theme.  One woman posted ecstatically on the Facebook group that she had found one in the original box at a thrift shop for $5.   If you don't want to spend too much, or think it might end up living in the Cupboard of Unused Appliances, you could check out the thrift stores for donations by those who feared too much, but beware the safety mechanisms have been improved on the newer models, so I would check the age of the model.   Also if you see a sale in a flyer, act fast as they sell out quick.   So, chose your side – Team Instant-Pot or Team-Stove.   For me I think it will be both, the Instant-Pot for quickness and convenience and the stove for a leisurely afternoon and a house filled with the aroma of something good cooking.
(Disclaimer:  I received no remuneration for this review, unless you count the bone the dog greeted me with on my next visit to the neighbors – see you can teach an old dog new tricks).